Open 3: Affecting Change is an exhibition of emerging photographers in the north-west of England who are all concerned with creating social change with photography.
Five photographers were given the chance to work with organisations across Liverpool that attempt to transform the lives of others. Rather than simply document their actions, the artists worked alongside the people in each organisation to help create positive change. Here are three of the participants' work.

Matty Lambert and The UTS Foundation
The UTS Foundation is part of a sports coaching centre in Hoylake. It provides free sessions to vulnerable groups across the Wirral: those recovering from cancer care, isolated older people and disadvantaged or disaffected young people.
Matty Lambert worked with the group to show the determination of all involved, visiting the centre regularly to build relationships.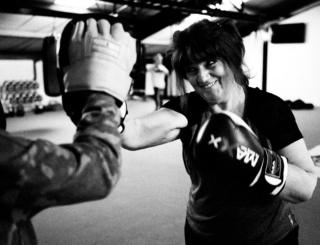 "Normally my photos are taken without prior permission, in the moment," Lambert said. "For this project, I got to know the people I was photographing a lot more than usual.
"Being a 6ft 6in (1.98m) tall photographer you don't go unnoticed, so getting involved in the sessions and becoming part of the group enabled me to capture the more intimate moments without intruding."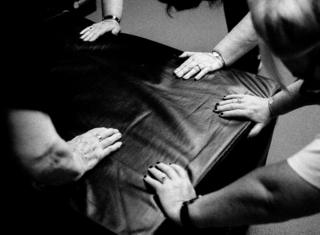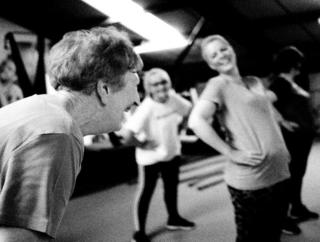 Yetunde Adebiyi and Between the Borders
Yetunde Adebiyi attended protests at Yarl's Wood Immigration Removal Centre.
Yarl's Wood, in Bedfordshire, holds detainees waiting for their immigration status to be resolved. They are mostly single women.
Adebiyi attended it with Between the Borders, an open collective of people with and without citizenship in the UK, who attempt to help those navigating the asylum process.
Yarl's Wood has come under criticism for the alleged mistreatment of women detained there. Placards bear messages with pleas to release them, and to grant stability to immigrants.
However, a report commissioned by operators Serco found that although there were "serious staffing concerns" there was "not an endemic culture of abuse nor a hidden problem of inappropriate behaviour by staff".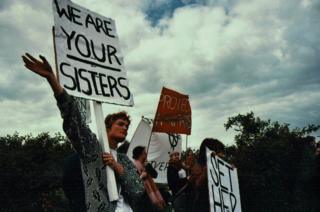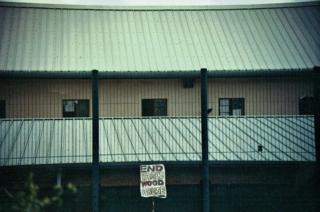 Jane MacNeil and North Docks Community Group
The docks feature some of the world's largest red brick structures but are soon to be redeveloped.
The community group meets regularly to ensure the area remains accessible to the people already living and working there.
It works to encourage communication and make sure that development can be carried out considerately and sustainably.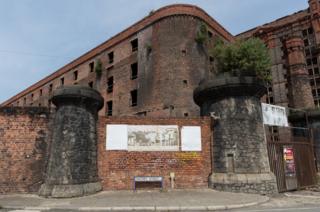 MacNeil met Anna Mulhearn, a designer who works in the Invisible Wind Factory, a growing venue and studio complex in a warehouse space.
This building and its creative community are at the heart of the area's resurgence.
The docks are open to people from a wide range of industries. Photography studios, taxi repair garages, costume designers and construction companies all sit side by side.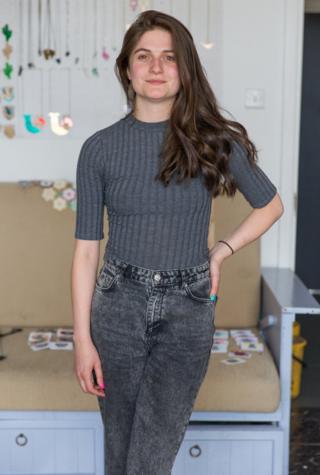 Open 3: Affecting Change can be seen at Open Eye Gallery, Liverpool, until 17 September.
Read more: http://www.bbc.com/news/uk