The annual awards celebrate the best images of science around the world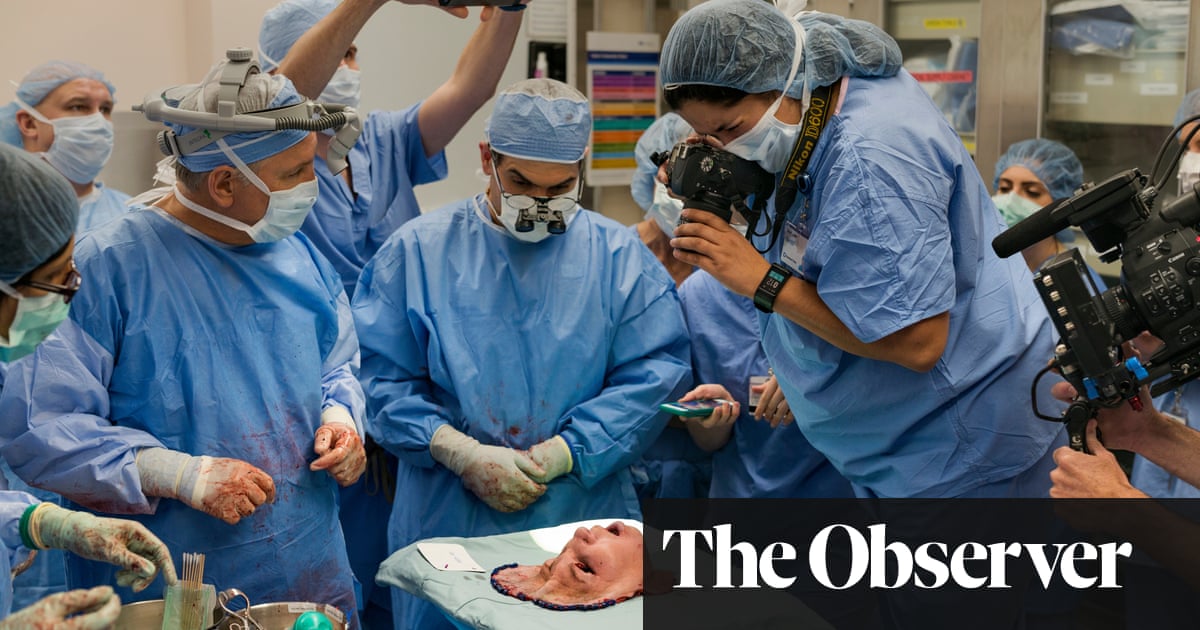 A human face lies inert on a surgical tray as if staring up at the team of doctors hovering over it. It has taken them 16 hours of precise, painstaking work to remove it from a 31-year-old female donor, who had died three days earlier. A few seconds after photographer Lynn Johnson captured this extraordinary moment, plastic surgeons in the Cleveland Clinic, Ohio, began the second phase of a procedure that lasted around 30 hours in total. When it was completed, 21 year-old Katie Stubblefield became the youngest person to receive a successful full face transplant.
Taken in 2017 as part of a bigger series documenting Stubblefields groundbreaking surgical transformation, Katies New Face (2017) is one of several arresting images that have made the shortlist for the 2019 Wellcome Photography prize. The aim of the award is to celebrate compelling imagery that captures stories of health, medicine and science. Composed of four categories Social Perspectives, Hidden Worlds, Medicine in Focus and Outbreaks the shortlist perhaps predictably favours documentary and photojournalism. There are some surprises, though, not least the often beautiful abstractions of David Linsteads microscopic image of the capillaries of a human fingertip that had been injected with red ink.
Read more: http://www.theguardian.com/us