Complexity, interiority, subjectivity: these are qualities that every human being possesses by virtue of living in a tumultuous world full of obstacles and contradictions that keep its inhabitants constantly evolving just to stay afloat.
Dignity, power, respect: these are virtues we bestow upon our fellow citizens, recognizing the intricacy and distinction of their being. It's easy to feel degrees of compassion for those in our immediate circles. We observe our family, friends and colleagues' struggles and triumphs firsthand.
For centuries, though, art and literature and film have allowed us to see and begin to understand people outside of these circles. Through this secondhand contact, we empathize with people from times, places and circumstances worlds apart from our own.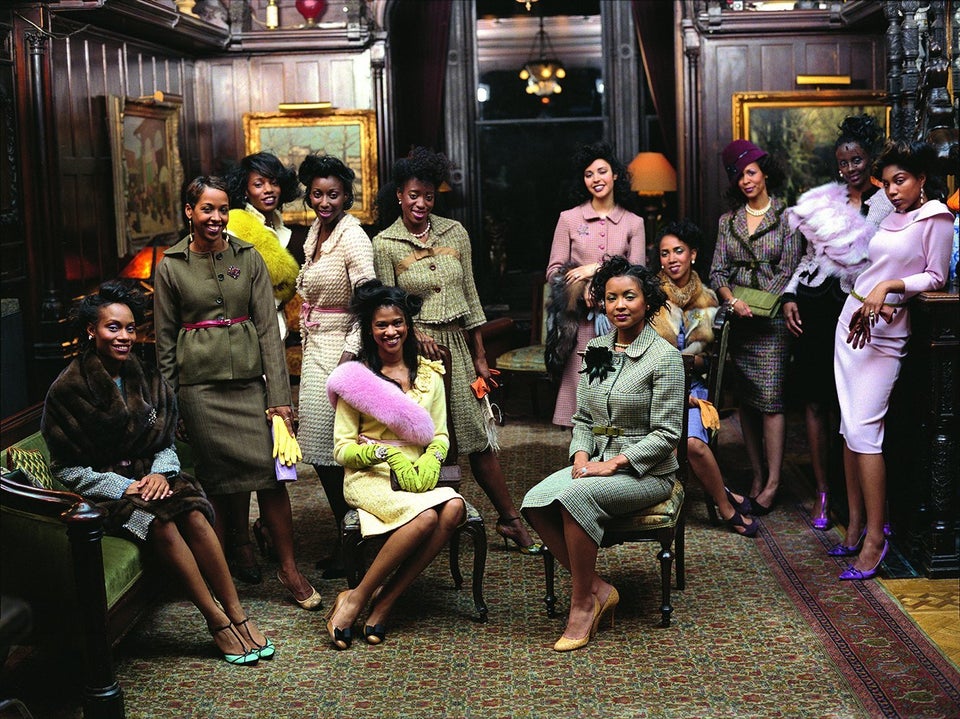 For centuries, however, people of color were not visualized with veracity and careful attention in photographs or books or movies, but reduced to one-dimensional black bodies. Their images existed only as objectified stereotypes that failed to accurately represent the realities of black lives, rendering them virtually invisible.
That time, thankfully, is no longer. Contemporary photographers and filmmakers are capturing the black experience in its full nuance and complexity, and the world is watching. Aperture magazine's most recent 152-page edition, titled "Vision & Justice," celebrates the artists responsible for this current cultural moment, in which black lives are immortalized through images that contain multitudes — just like their subjects.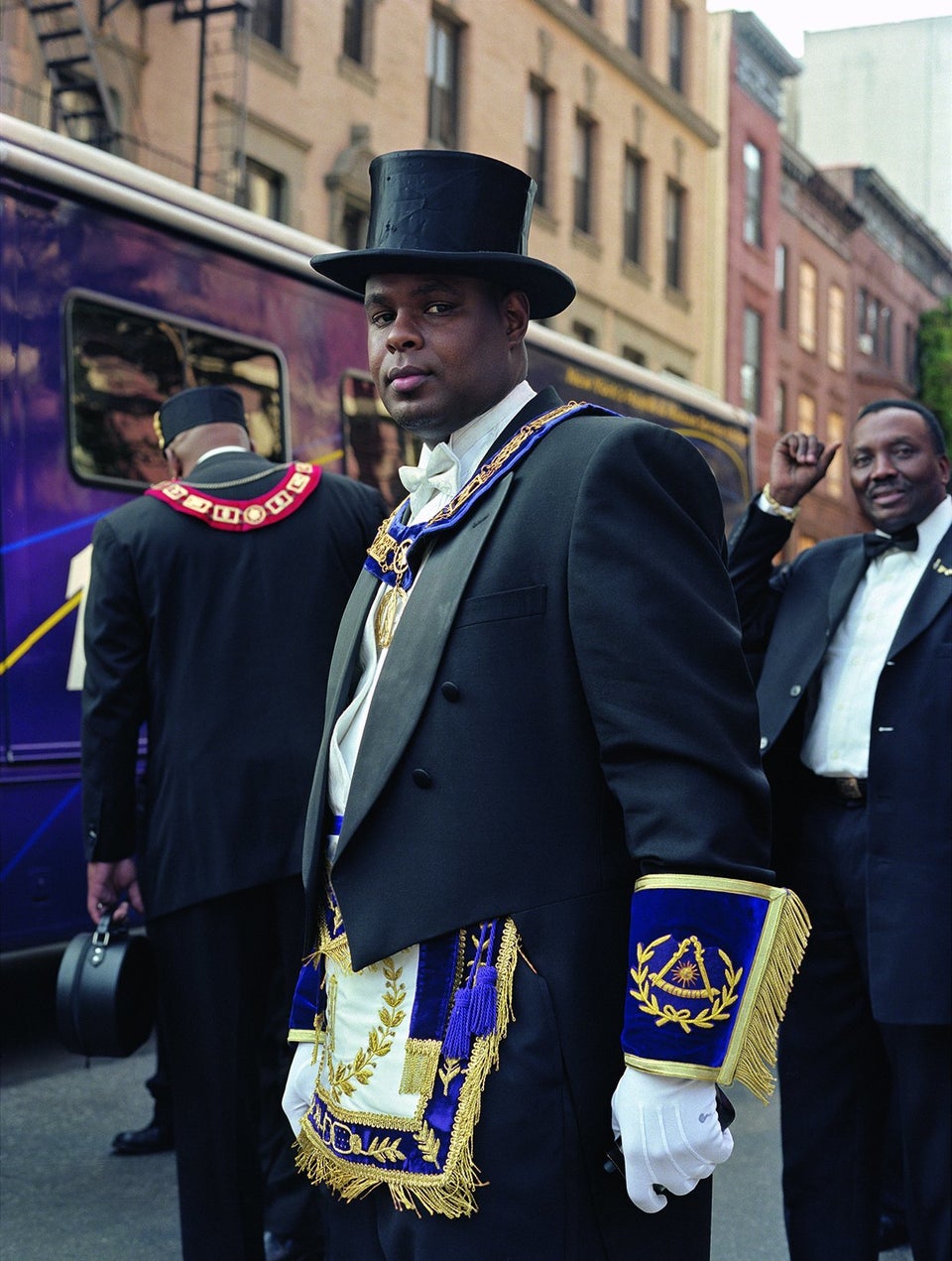 "The endeavor to affirm the dignity of human life cannot be waged without pictures, without representational justice," Sarah Lewis, assistant professor of history and African and African American studies at Harvard University, as well as Aperture's guest editor, writes in an introduction to the magazine's new edition. "American citizenship has long been a project of vision and justice … The centuries-long effort to craft an image to pay honor to the full complexity of black life is a corrective ask for which photography and cinema have been central, even indispensable."
Lewis describes the influence of abolitionist Frederick Douglass on the magazine. Douglass, the most photographed man of the 19th century, knew that pictures, not just logical arguments, alter perceptions. Photographs spark images in the imagination that otherwise would not exist, images that change minds and hearts. For Douglass, the fight for civil rights didn't end with abolition. He wanted to disassemble and rebuild the symbolic image of blackness, endowing it with the dignity black lives had so long been denied.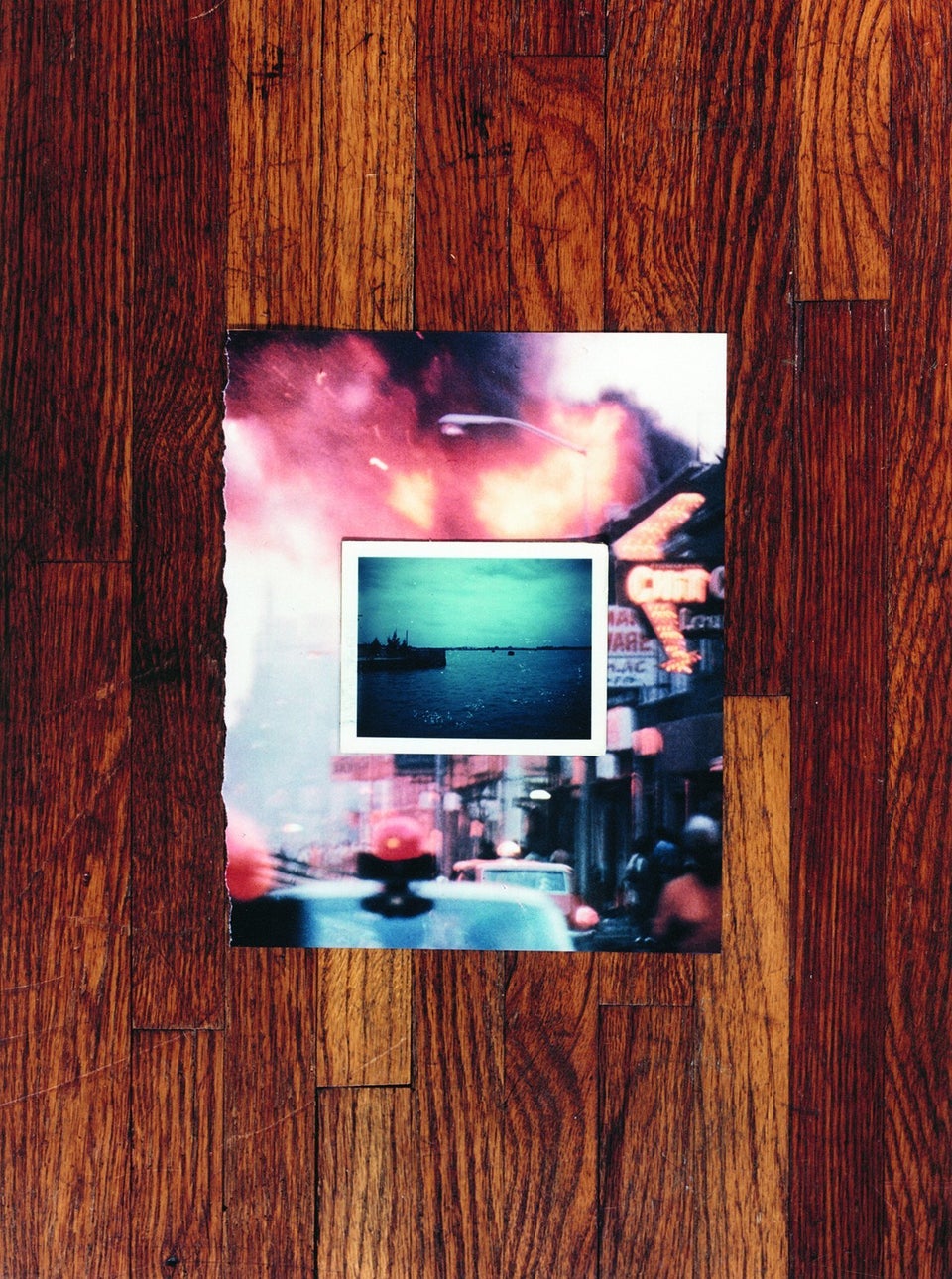 Today, images of black stories, both extraordinary and harrowing, are all around us. An image of Barack Obama hugging Michelle after being reelected as president of the United States soon racked up millions of likes on Facebook, becoming the social media site's most liked photo of all time.
The devastating image of high-school senior Michael Brown in his cap and gown circulated the web after the unarmed teenage boy was shot and killed by officer Darren Wilson in 2014. Social media movements including Black Lives Matter and Black Girl Magic spread like wildfire across the internet and communities such as Black Twitter, giving voices to those who had once been voiceless and faces to those who had once been invisible.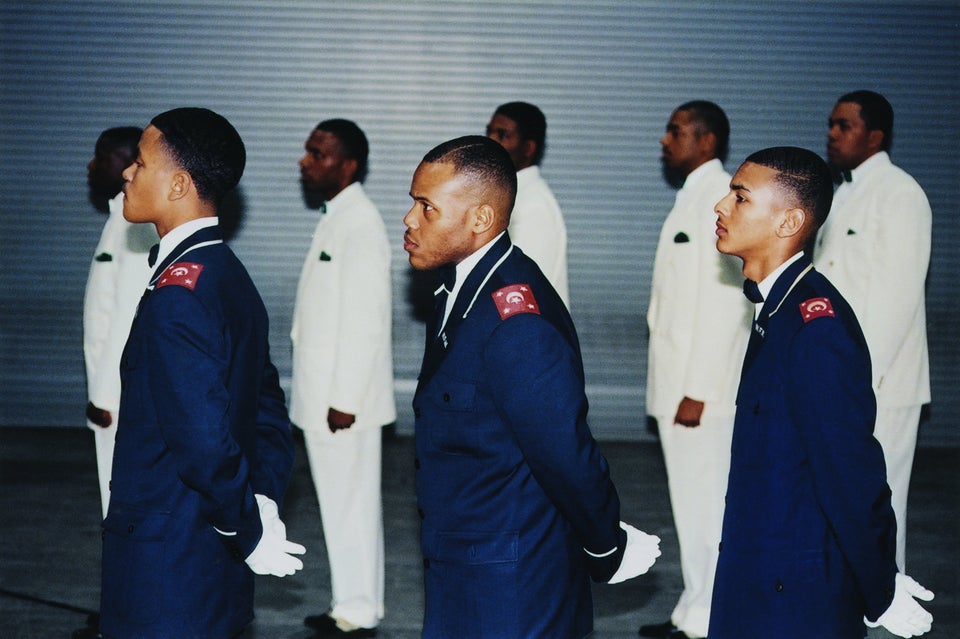 The stunning Aperture magazine edition celebrates a variety of current photographers who are reframing blackness and radically restructuring the contemporary perception of it. Khalil Gibran Muhammad reflects on the work of street photographer Jamel Shabazz, whose theatrical images depict black citizens adorned in various forms of contemporary regalia: a Freemason grand master in a top hat and tuxedo, a single line of soldiers in blue suits and white gloves, a group of young women in matching white hijabs.
Many of Shabazz's subjects are caught in the midst of economic depression, having inherited a history of systemic oppression. And yet, as Muhammad writes, "Their proud belonging to each other — communal, disciplined, active — depicts a people refusing to be defined by deprivation or deficit."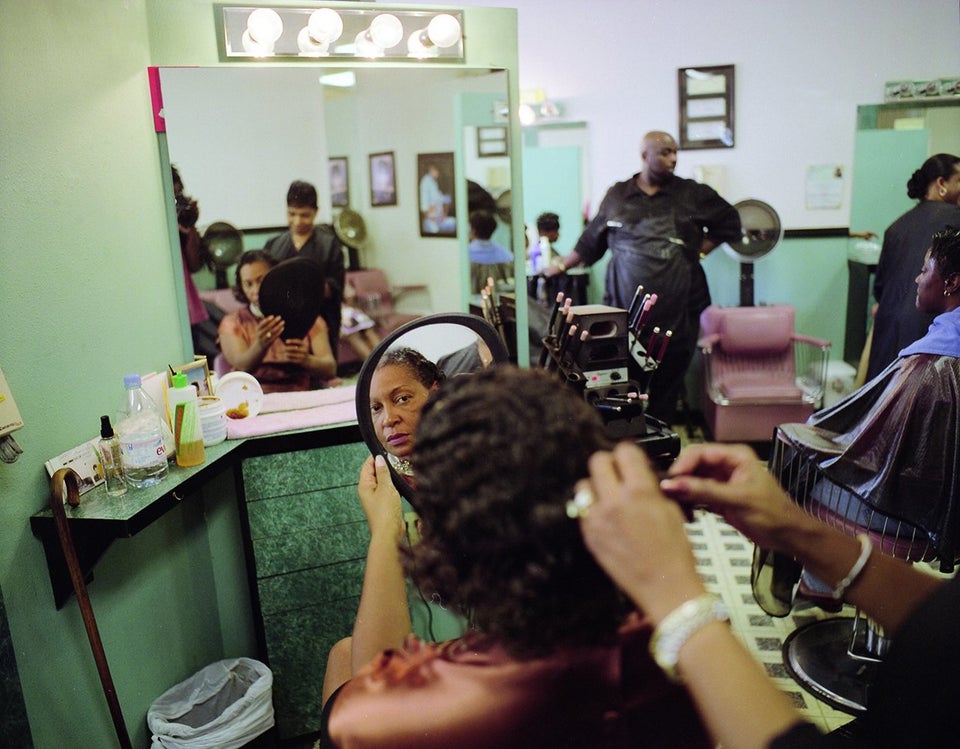 Photographer and historian Deborah Willis grew up around beauty parlors; her mother worked in one. So it's no surprise that Willis' photographs often revolve around the idea of black beauty, fractured and layered like the overlapping mirrors and echoing chatter in a busy salon.
Her "Framing Beauty" series explores beauty in relation to history, memory and power, simultaneously exposing the infinite, delicate strata that make up every image and truth we encounter. As Cheryl Finley notes in Aperture, "Willis' images remind us of the spectral quality of beauty and its multiple frames of reference."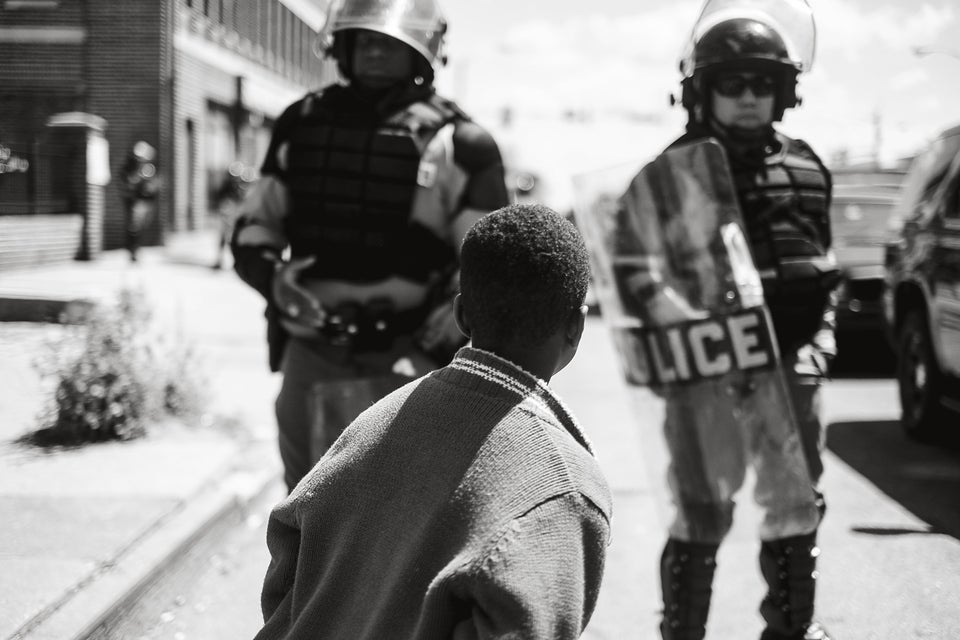 When the city of Baltimore, Maryland, joined in peaceful protest after the death of Freddie Gray in police custody in April 2015, Devin Allen brought his camera. The 26-year-old self-taught photographer only had two years of experience when he posted his black-and-white photos on Instagram, and yet before long his image of a man running from an army of policemen in riot gear was on the cover of Time.
Allen has since continued to capture what curator Aaron Bryant calls "the zeitgeist of a social movement," representing Black Lives Matter in all its cohesion and exasperation. "Allen's visual documentation," Bryan writes, "demonstrates how protests that may operate below the surface, or above the surface at flashpoint moments such as Freddie Gray's death, form communities of engagement, solidarity, and revolution."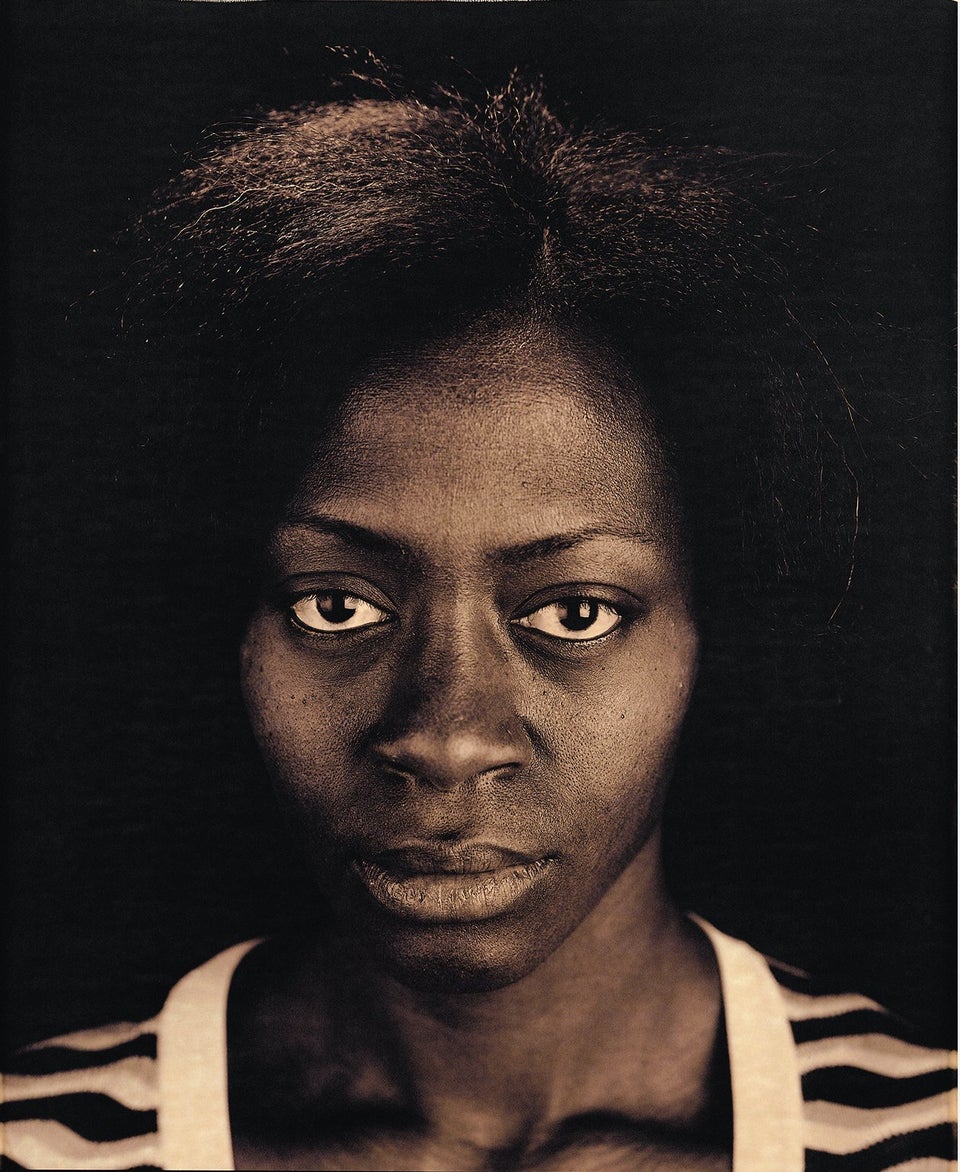 Lyle Ashton Harris, on the other hand, takes portraits — close-up portraits of faces and the backs of heads, which strangely are just as evocative as the front. Using a large format, 20-by-24-inch Polaroid camera, Harris snaps confrontational portraits of individuals from Al Sharpton to Yoko Ono, with the camera rigged to take only brown-toned images.
Too often the phrase "color blind" is used in an attempt to look beyond race, while denying the weight and residue of black history and erasing the wounds of racism. In "The Chocolate Portraits," Harris doesn't erase race, in fact, quite the opposite. All of his subjects don a chocolate-colored skin tone, illuminating the fallacy of whiteness, revealing that all skin is, really, a shade of brown. The images toy with racial differences without confirming the status quo or effacing it completely.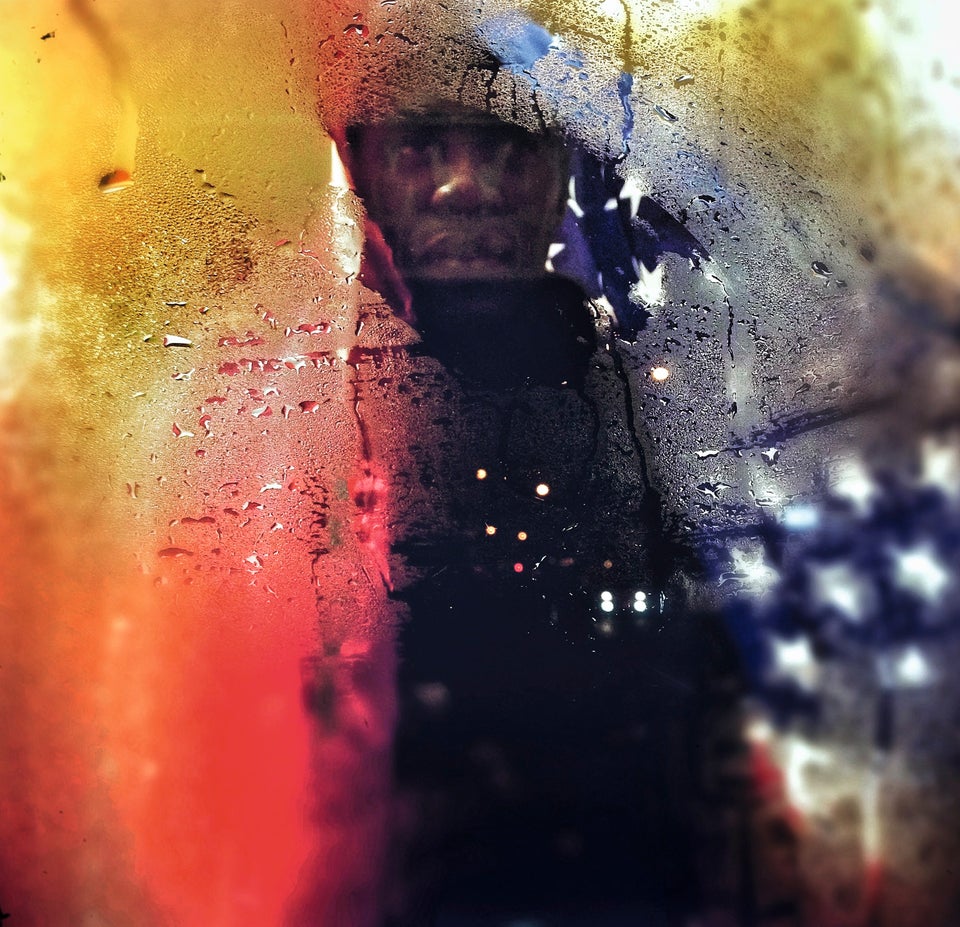 Also featured is Jamaica-born, New-York-based street photographer Radcliffe "Ruddy" Roye, who prefers to travel for work by foot. As Darnette Cadogan writes in his Aperture description: "He roams around tirelessly, alert to the ways in which people move past each other. Whom they ignore, what they admire, how they interact: These are abiding concerns."
Walking voraciously through the city streets, Roye photographs humans so close up it's nearly impossible to look away; it feels as inhumane as ignoring someone you encounter on the street. The charged connection between subject and viewer puts the spectator in close proximity to the disenfranchised and dispossessed, able to witness contradictory states of rage and pride, sorrow and dignity.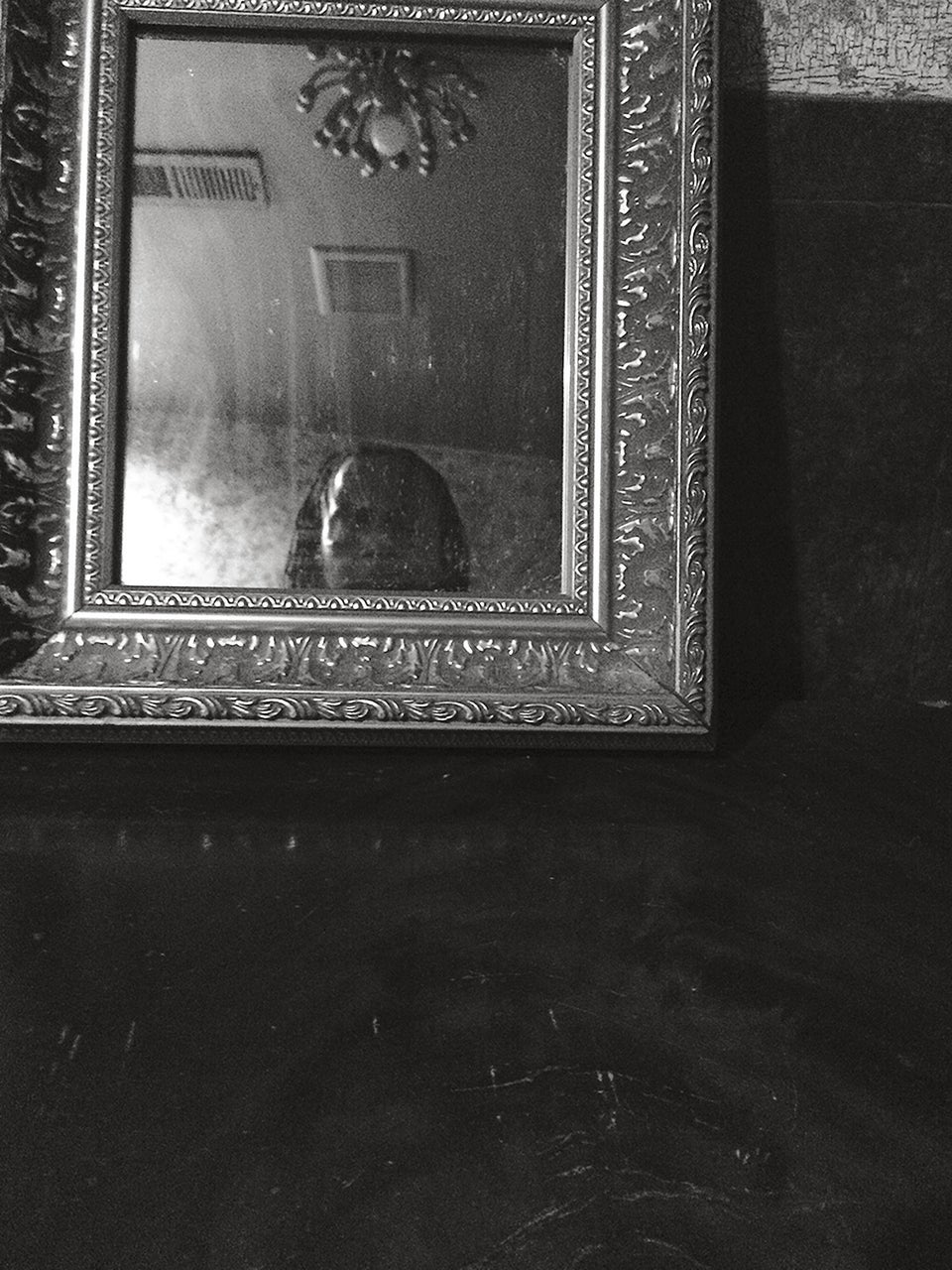 These are a small fraction of the photographers chronicled on Aperture's pages. From Awol Erizku's stylish remixes of classical paintings to Lorna Simpson's delicate paper collages cut from old issues of Jet and Ebony, each series communicates a different picture of blackness, simultaneously personal and universal in the way true stories often are.
The photographs, immensely valuable in their own right, also serve as flares in a larger cultural consciousness, images that turn witnesses into activists. "How many movements began when an aesthetic encounter indelibly changed our past perceptions of the world?" Lewis asks in her introduction. "The imagination inspired by aesthetic encounters can get us to the point of benevolent surrender, making way for a new version of our collective selves."
Purchase a copy of Aperture magazine #223 Vision & Justice here.
Devin Allen, Daughter of Michael A. Wood, Jr., retired Baltimore police officer who spoke out against corruption and excessive force in the Baltimore Police Department, Million Man March, Washington, D.C., October 10, 2015

Devin Allen, Two boys at a peaceful protest and cookout on the day following a community uprising, West Baltimore, April 28, 2015

Devin Allen, Community cleanup, prayer circles, and protests the day after a 10 p.m. curfew was imposed, North Avenue and Mount Street, West Baltimore, April 28, 2015
Read more: http://www.huffingtonpost.com/